dayTWENTYFIVE | 30dayPUSH IV
ONLY FIVE DAYS LEFT!!!!!!
you guys.
I can't believe this is almost over….
Feeling slightly poofy after my 3 day rest but what's new? haha It's all a part of the process and it's good to remember to not nit-pick!
A lot of readers/fitfam are asking when the next 30dayPUSH will be- while I do not know what month we will decide on, there are a few things I want to make sure:
-that anyone who joins will fulfill their commitments set for the month. if you don't follow through, you're not only hurting yourself, you're holding down the fitfam.
-that the 30dayPUSH does not become so frequent that it ends up being mundane…these are challenges-and going all in is the only way.
-that the 30dayPUSH does not become an addiction/the only way someone can maintain a healthy lifestyle. I want these to be jumpstarts/refreshers/motivators for you all in your fit journey, not a babysitter…YOU can make the choice to be healthy even without us watching you!
I love you guys! Happy dayTWENTYFIVE!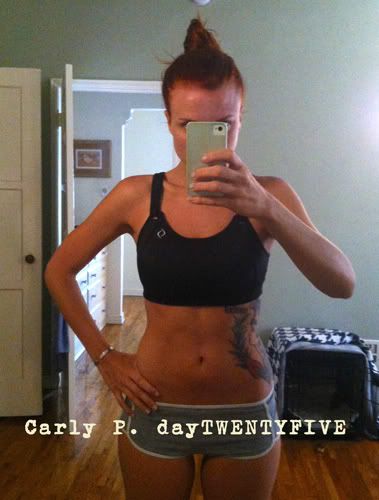 Comments
comments